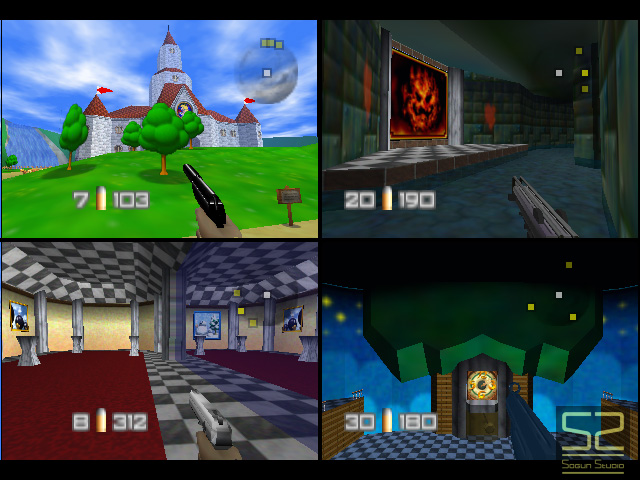 Ever fancy playing a GoldenEye 007 deathmatch in Peach's Castle from Super Mario 64? Now you can, thanks to the efforts of Sogun Studio and GoldenEye Vault.
The crew behind the Peach's Castle map were previously responsible for porting The Legend of Zelda: Ocarina of Time's Kakariko Village to GoldenEye 007 and Perfect Dark, which is included in this pack.
You can find the patch here. Follow the installation steps at the site and you'll be blasting around the Mushroom Kingdom in no time.