Hardware Reviews
by Matt Keller on Mar.10, 2012, under Hardware Reviews, Reviews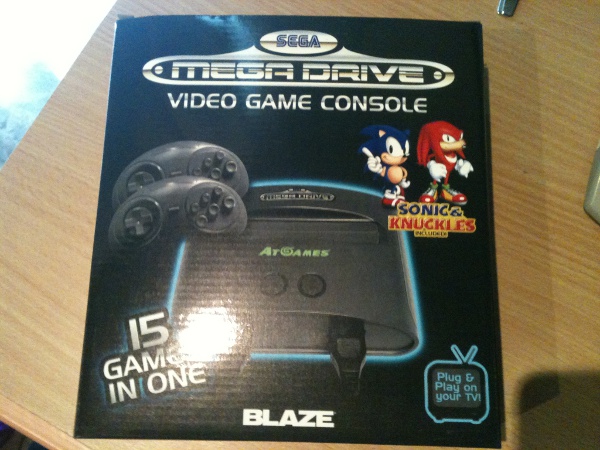 For many years, clone systems have provided an opportunity for players to relive their gaming memories without having to hunt down the original hardware. Usually these systems are unauthorised efforts, but that's not the case with the Blaze Mega Drive, which bears the official endorsement of Sega.
The Blaze Mega Drive is hardly new, with the first models hitting in early 2009. It's actually a rebranded version of the ATGames Firecore. The only difference between the two machines is that the Firecore has more games built in. Blaze has a tendency to switch the games so as to have multiple models on store shelves.
For $AU49.95, you get a small console with AV-Out, two 6-button pads and 15 built-in games Alex Kidd in the Enchanted Castle, Alien Storm, Altered Beast, Arrow Flash, Bonanza Bros., Columns, Crack Down, Decap Attack, ESWAT, Fatal Labyrinth, Flicky, Gain Ground, Golden Axe, Shadow Dancer (i.e. the usual suspects Sega digs up for collections) and Sonic & Knuckles. (continue reading…)
5 Comments
:Blaze, clones, Hardware reviews, Mega Drive, Reviews, Sega
more...