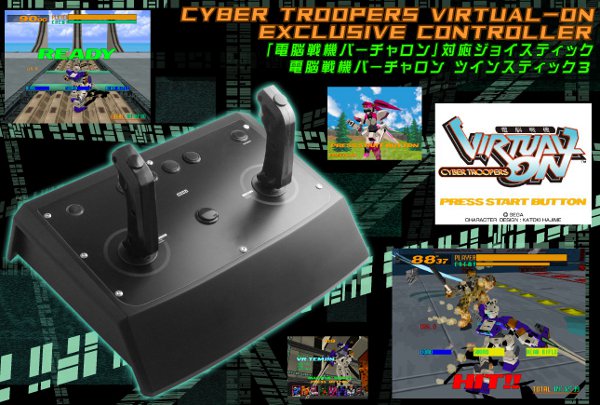 In light of the recent announcement of Virtual On for PSN and Xbox Live Arcade, peripheral producer Hori has announced that they will be releasing a limited run of twin stick controllers for use with the game.
The twin sticks are designed to mimic the control scheme of the original arcade game. Sega released its own official version for the Saturn and Dreamcast in conjunction with their ports of Virtual On and Virtual On: Oratorio Tangram respectively.
Of course, authenticity doesn't come cheap – Hori's twin sticks will set you back 30,000 yen, or about $AU375.