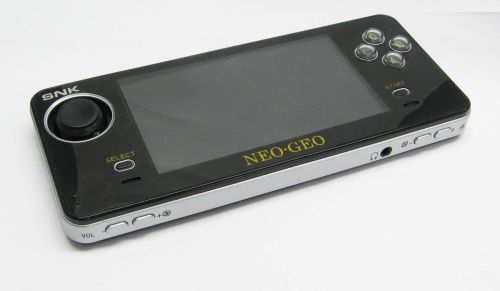 Back in January, we reported a rumour from a Japanese site that SNK was preparing a Neo Geo handheld. That rumour has turned out to be partially true, with yesterday's revelation that the Neo Geo portable is happening – but it's being developed by Blaze in conjunction with SNK.
It's called the NeoGeoX.
With the architecture of the Neo Geo, and the game selection previously revealed, it's highly possible that this is another cheap system-on-a-chip job that's going to cost bugger all and produce the kind of sound that'll make your ears bleed.
The system will sport 20 built in games (World Heroes, Ultimate 11, Top Player's Golf, Sengoku, NAM-1975, Mutation Nation, Last Resort, King of Monsters, Frenzy, Cyber-Lip, Fatal Furty Special, The Art of Fighting, Super Sidekicks, League Bowling, Metal Slug, Magical Lord, Baseball Stars Professional, Samurai Shodown, The King of Fighters '94 and Fatal Fury) and SD card support.
No price of release date has been announced as yet.