by Matt Keller on Oct.15, 2011, under Video Game Ad of the Day
The bitch is back!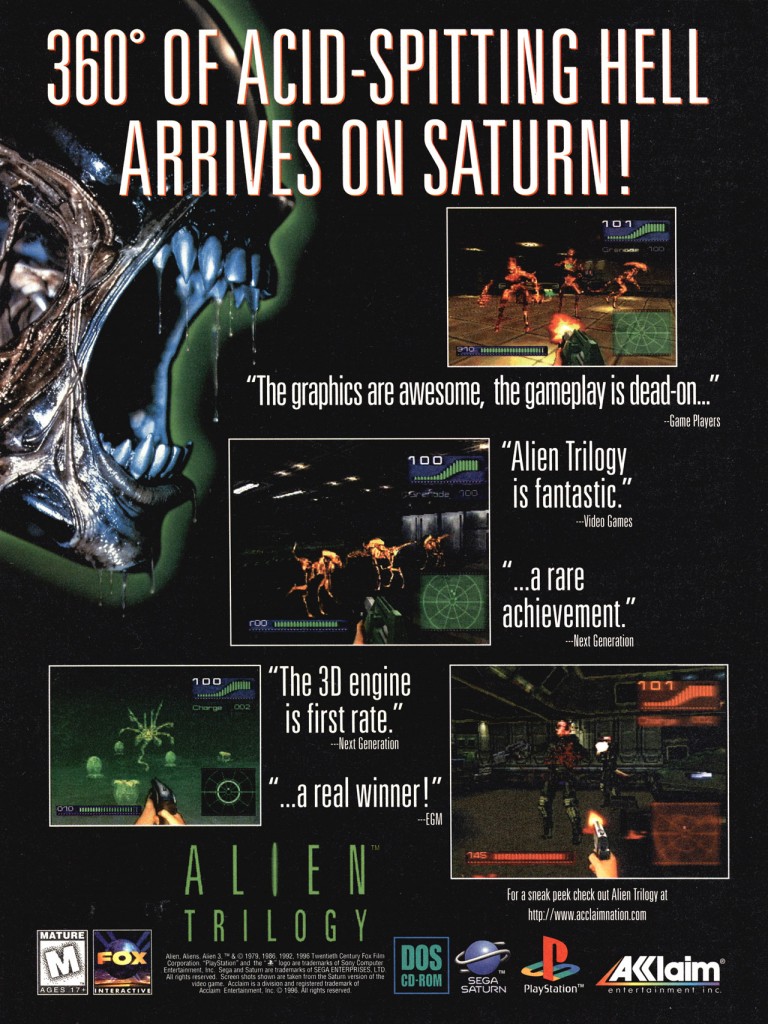 Alien Trilogy was an early 3D era first person shooter developed by Probe Software for Acclaim. The notion of it being based on a trilogy is something of a misnomer, since the game clearly draws the majority of its inspiration from the middle chapter of the trilogy, Aliens (but then just about every first person shooter under the sun does, no?). Pretty cool at the time, but it didn't really age well. This ad was for the slightly belated Saturn release.
Search for Alien Trilogy on eBay
:Acclaim Entertainment, Alien, Probe Software, Video Game Ad of the Day
No comments for this entry yet...