by Matt Keller on Oct.03, 2011, under Video Game Ad of the Day
The cancellation of this was like a sweep to the last legs of the Dreamcast.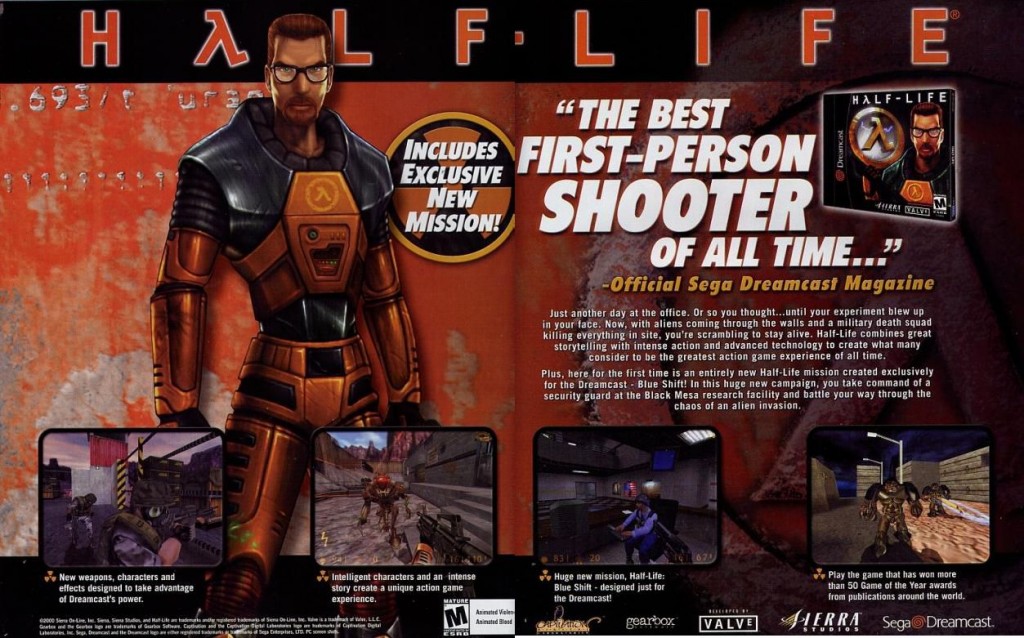 Half-Life was a smash hit on the PC, and plans were quickly brought together to take the game to the Dreamcast. They were even planning to give the Dreamcast version a few exclusive levels in the form of Half-Life: Blue Shift. However, the game was cancelled just days before release, and Blue Shift was redirected for release on the PC.
:cancelled games, Half-Life, Sega, Valve, Video Game Ad of the Day
No comments for this entry yet...