by Matt Keller on Sep.10, 2011, under Video Game Ad of the Day
We'll never see another stretch of quality Star Wars games like we did on the PC in the 90s.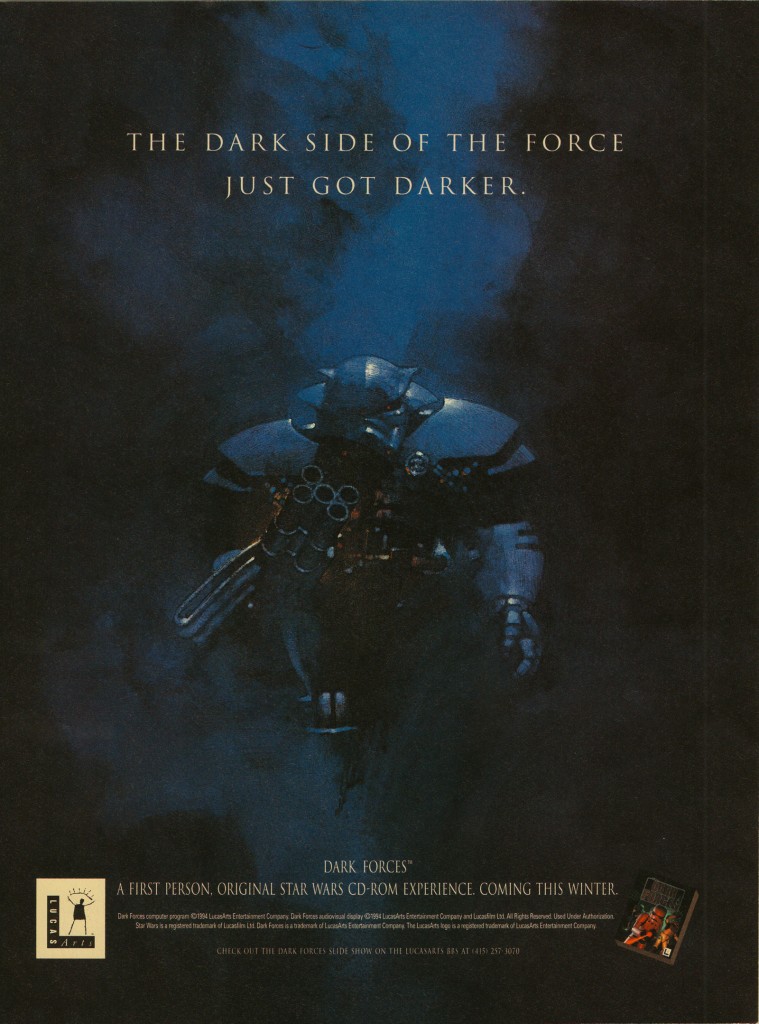 Star Wars: Dark Forces puts you in control of Kyle Katarn, a former Imperial officer who has turned into a rogue for hire. The Rebel Alliance has sought out his help to find the plans to the Death Star, but he discovers a much more sinister threat while on this mission – the Dark Trooper project. Arguably one of the best Star Wars games released.
:LucasArts, Star Wars, Video Game Ad of the Day
No comments for this entry yet...