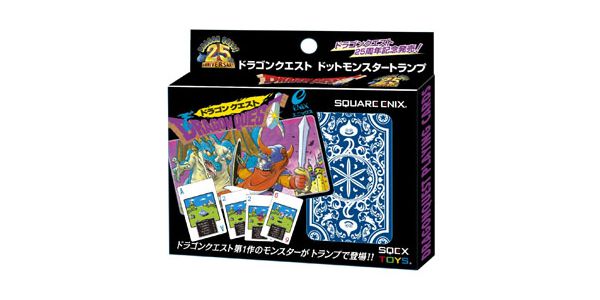 It's Dragon Quest's 25th anniversary this year, and Square-Enix is ready to relieve you of your money. In addition to the previously announced compilation disc (which has the Famicom versions of Dragon Quest I-II-III), the company will be releasing a whole heap of merch.
The first thing they've announced are these Dragon Quest branded playing cards. Called the Dragon Quest Dot Monster Trump Card set, these cards feature pixel graphics of your favourite Dragon Quest enemies, rather than boring old kings and queens. They'll be out in September for 1,200 yen, but you can get them from AmiAmi now for 870 yen (plus shipping).
Also coming this year are Dragon Quest jigsaw puzzles, which are designed after the boxes for the Famicom versions of the games. They'll set you back 630 yen a piece in September, but they're also available from AmiAmi for a cheaper 435yen (plus shipping).
Via Destructoid