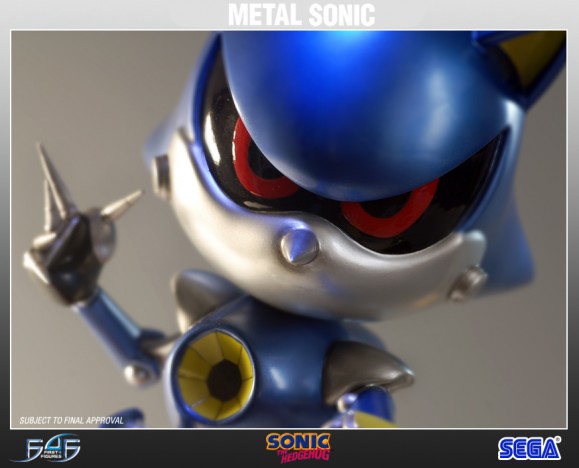 First 4 Figures, the group that produces many video game statuettes, will be releasing a Metal Sonic statuette in conjunction with the character's appearance in the upcoming classic Sonic/modern Sonic crossover title Sonic Generations.
The company's site describes Metal Sonic statuette as "Created in his classic design, he is speeding across the Stardust Speedway inspired base. Arm outstretched, he reaches out to grab hold of Sonic and gain an advantage in their life or death race in Act III!"
The piece is limited to 1,500 units and will set you back $US155, so if you want one, order now.