by Matt Keller on May.28, 2013, under Video Game Ad of the Day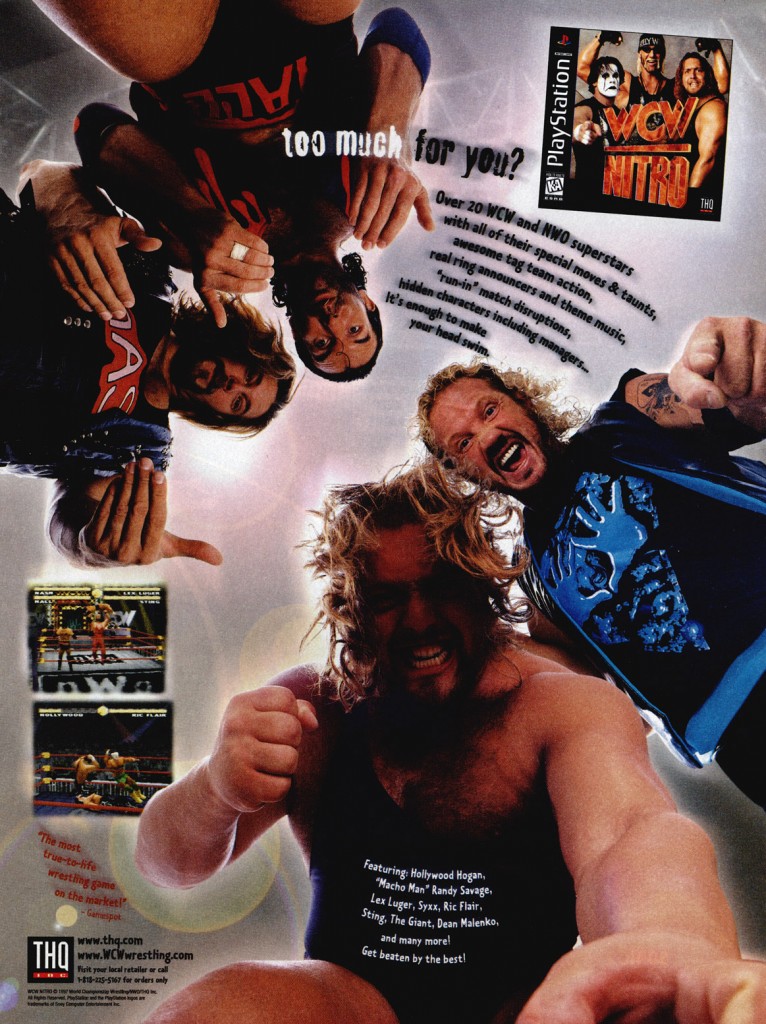 I dare say that WCW Nitro is the worst video game licensed by a professional wrestling organisation. WCW Nitro is damn near uncontrollable, looks ugly by the standards of the day and animates awfully. It does feature a few amusing FMV clips of wrestler promos, but WCW Nitro should be avoided at all costs.
:Inland Productions, THQ, Video Game Ad of the Day, WCW
No comments for this entry yet...