by Matt Keller on Aug.29, 2012, under Video Game Ad of the Day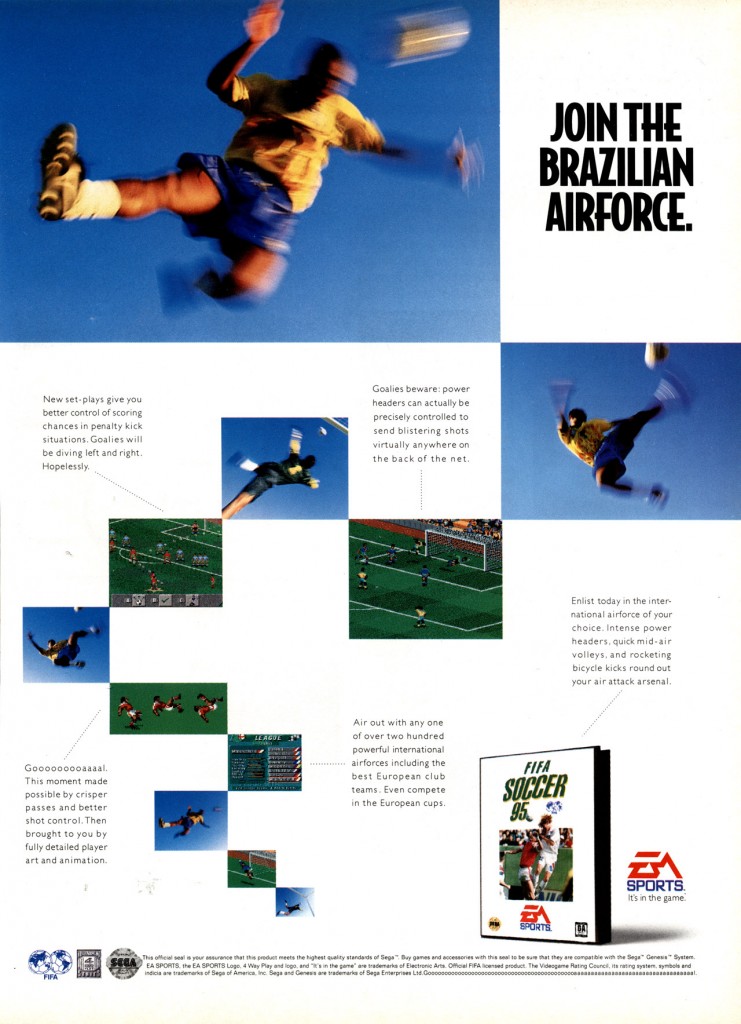 In the modern era, sports game updates are relatively incremental affairs – the sheer time it takes to develop a game from the ground up doesn't gel with the annual release schedule. In the 16-bit era, it was a different story – one year's sports update could be substantially different from the previous. FIFA '95 was EA's second crack at a soccer game, and it offered numerous improvements over the first game, including domestic club teams, vastly improved graphics, control and animation.
:EA Sports, Electronic Arts, Extended Play Productions, FIFA Soccer, Video Game Ad of the Day
No comments for this entry yet...