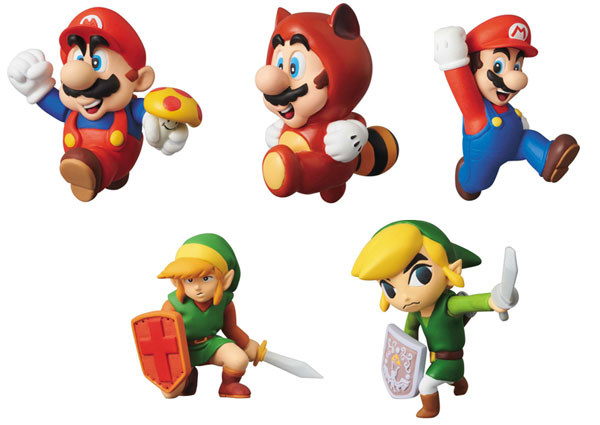 Medicom are preparing the release of some new Super Mario Bros and Legend of Zelda figures this year. Rather than basing these new lines purely on modern interpretations of the characters, Medicom will also be releasing classic interpretations of Mario and Zelda based on the art featured in the manuals of the original NES releases.
Included in the range are the classic Link, Wind Waker Link, Tanooki Mario and SMB1 Mario.
Best of all, these figures are dirt cheap at just 730 yen from AmiAmi and will be available in January 2013.