by Charly on Jun.14, 2012, under News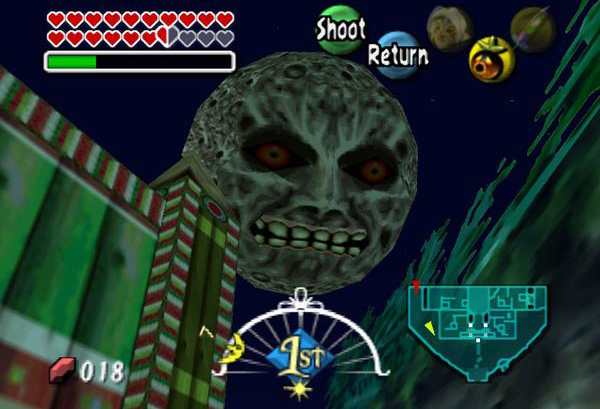 Zelda fans have been clamouring for a remake of The Legend of Zelda: Majora's Mask for 3DS since the release of the popular The Legend of Zelda: Ocarina of Time 3D last year. The remake has been hinted at by Nintendo representatives, however the series creator Shigeru Miyamoto has also expressed a desire to remake or recreate The Legend of Zelda: A Link to the Past (my personal favourite Zelda game <3). Speaking with IGN recently, Miyamoto has indicated that Nintendo are currently in deliberation. "We haven't quite decided yet, whether we're going to do A Link to the Past, because there's also the possibility of doing a remake of Majora's Mask," Miyamoto explained. "This is something we've certainly been talking about and doing a little bit of experimenting with, to figure out which way we're going to go."
Unable to make any announcements at present, Miyamoto said that fans will have to wait "just a little while longer" for information regarding Nintendo's decision. He went on to say "[Nintendo are] always looking at expanding our audience and giving people the opportunity to get their hands on 3DS and see what kind of fun gaming experiences they can have. And now, we're also tasked with pushing the Wii U. So we have lots of good opportunities in terms of thinking about which Zelda game is going to be best for which purpose." It would appear that the question is not only which Zelda game to remake, but also on which system it should appear.
So, which game should be remade, Majora's Mask or A Link to the Past? Both!
:3DS, A Link to the Past, Majora's Mask, news, Nintendo, remakes, Shigeru Miyamoto, The Legend of Zelda, Wii U
No comments for this entry yet...