by Matt Keller on Jun.04, 2011, under Video Game Ad of the Day
GT Interactive started running ads in magazines promoting the release of Duke Nukem Forever as early as 1998, around the time of Duke's first console exclusive outing, Time to Kill.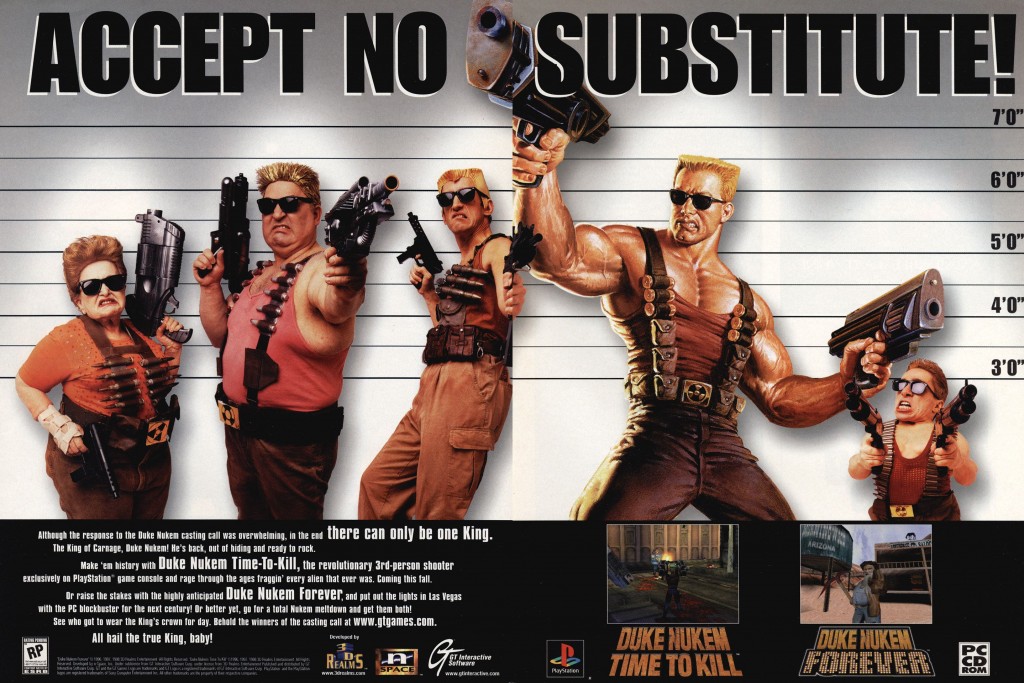 You can read more about Duke Nukem in our 7 part history feature that's running all week.
:Duke Nukem, game ads, Video Game Ad of the Day
No comments for this entry yet...