by Charly on May.07, 2012, under News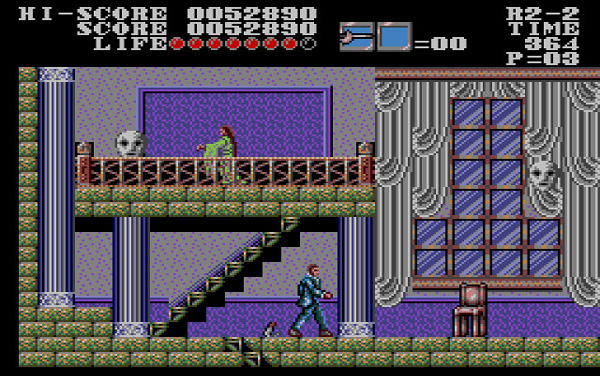 Master of Darkness (titled Vampire: Master of Darkness in the US), a Castlevania-style vampire hunting platformer released for the Sega Master System and Sega Game Gear in the early 90s, will be re-released on the 3DS Virtual Console.
In Master of Darkness players take up the role of Dr. Social, a psychologist armed with a wide range of weapons – including knives, rapiers, axes, pistols and bombs, and fight their way through a variety of locations to defeat many enemies and eventually Dracula himself.
A date for the 3DS release is yet to be announced.
Source: Siliconera
:3DS, Castlevania, Master of Darkness, news, Nintendo eShop, re-releases, Sega Game Gear, Sega Master System, Virtual Console
No comments for this entry yet...