by Matt Keller on Mar.01, 2012, under News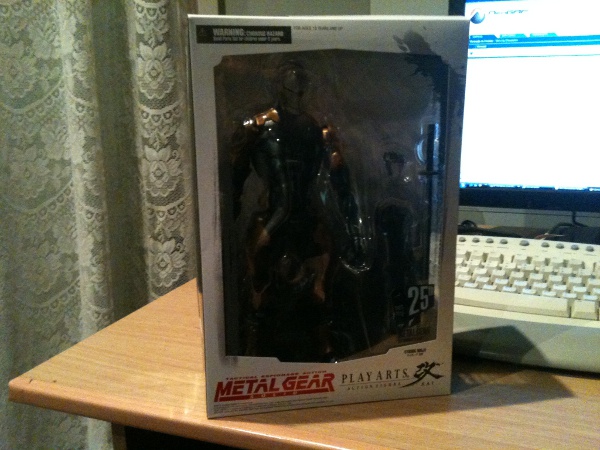 As part of the celebrations for the 25th anniversary of the Metal Gear series this year, Konami and Kojima Productions have been working with Square Enix to produce figures of the most popular characters from the series.
The first figure, the Cyborg Ninja/Gray Fox, is now available in Japan. You can get it for 4400yen from AmiAmi.
The lighting in this room is awful, but I figured you all might like to see the actual box and figure, rather than the same old promotional stills.
:anniversaries, figures, Kojima Productions, Konami, Metal Gear, news, Play Arts Kai, Square-Enix
No comments for this entry yet...