by Matt Keller on Jan.25, 2012, under Video Game Ad of the Day
One of the best-selling games on the micros, apparently.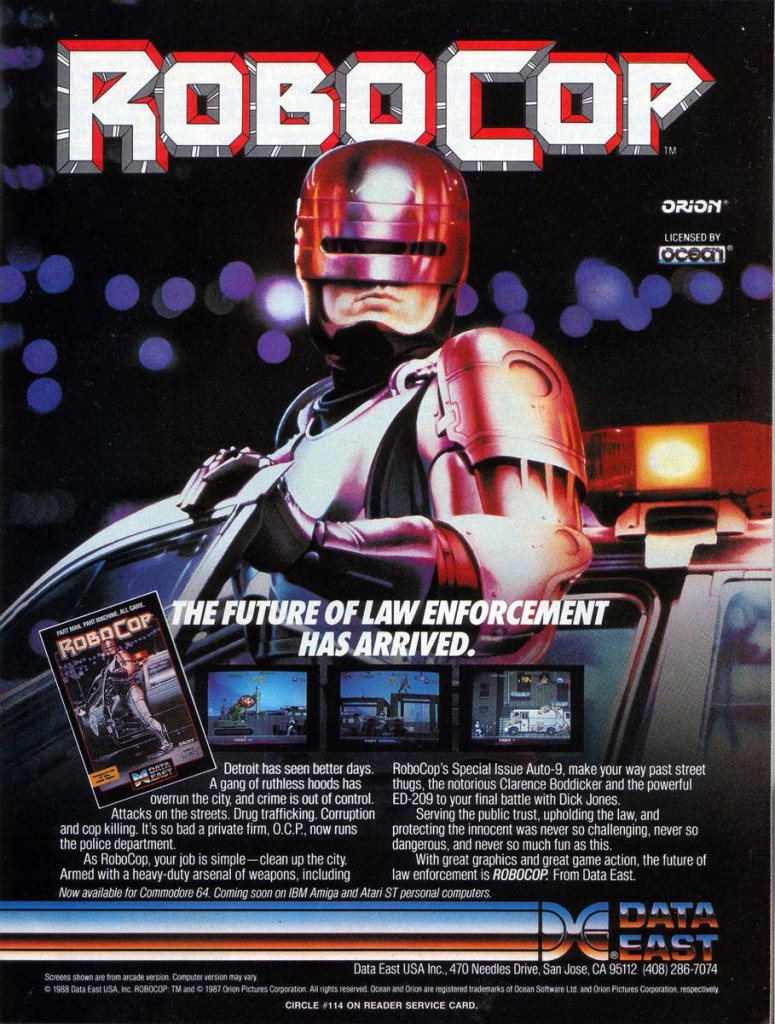 Data East held the license for the RoboCop series when the film's popularity was at its peak. They produced a somewhat decent arcade game, which Ocean ported to every micro under the sun. Data East USA published those versions in the US, which is where this ad originates.
:Data East, Ocean, RoboCop, Video Game Ad of the Day
No comments for this entry yet...