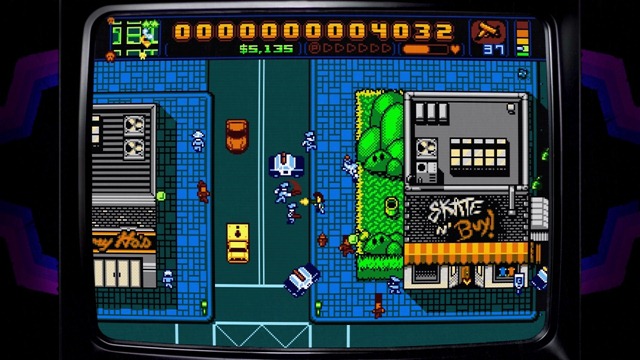 The long awaited Retro City Rampage is set to support cross platform save compatibility for the PlayStation 3 and PlayStation Vita, according to designer Brian Provinciano.
The Vita version of the game will also support multiple display modes – the bog standard 16:9, a Vita specific 16:9 mode which scales all visual assets for enhanced visibility, and a 4:3 TV screen or arcade screen view.
Retro City Rampage is due for release later this year.