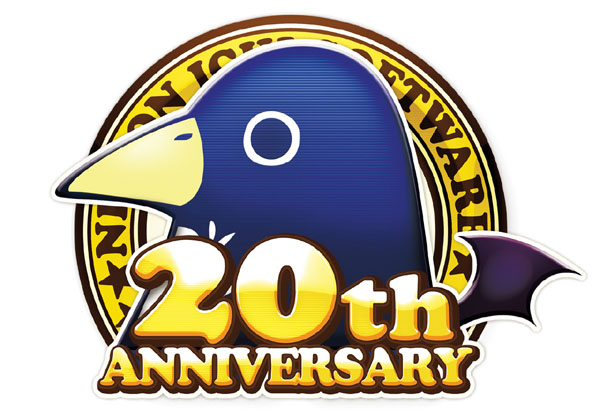 Nippon Ichi Software last week announced their development of an RPG to celebrate the company's 20th anniversary. Apparently, this unnamed title is just the first part of the company's year-long anniversary celebration.
Nippon Ichi Software has today revealed the anniversary logo (above), and teased NIS fans with confirmation of other original titles planned as part of the commemoration.
Nippon Ichi Software turns 20 on July 12.
Source: Andriasang