by Matt Keller on Sep.30, 2011, under Video Game Ad of the Day
The series' weakest link.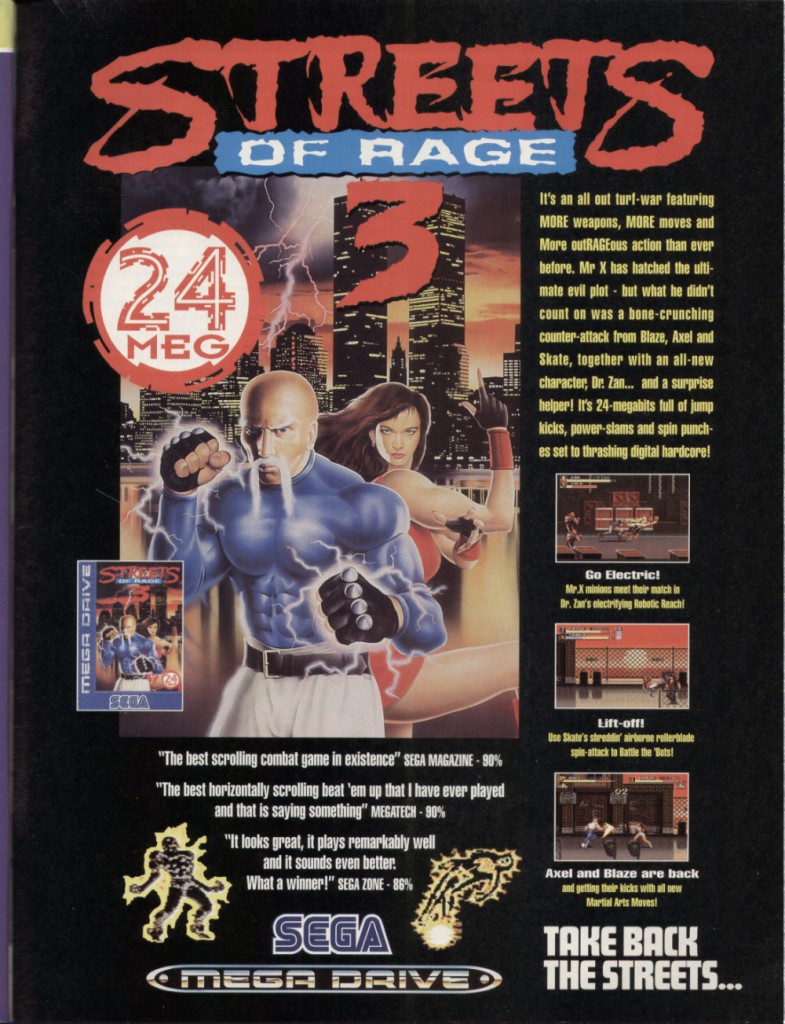 Streets of Rage 3 is the third and final game (so far) in Sega's smashing beat 'em up series. Despite packing the same stellar gameplay as the second game, it doesn't really do anything that improves on it – in fact, some aspects of the game are much worse. It doesn't help that most of the game's story was destroyed during localisation, not to mention the other content cuts and censoring that occured.
Search for Streets of Rage 3 on eBay
:Sega, Streets of Rage, Video Game Ad of the Day
No comments for this entry yet...