by Matt Keller on Jul.26, 2011, under Video Game Ad of the Day
A lot of people believe that it should be illegal to own a Neo Geo and not own this game.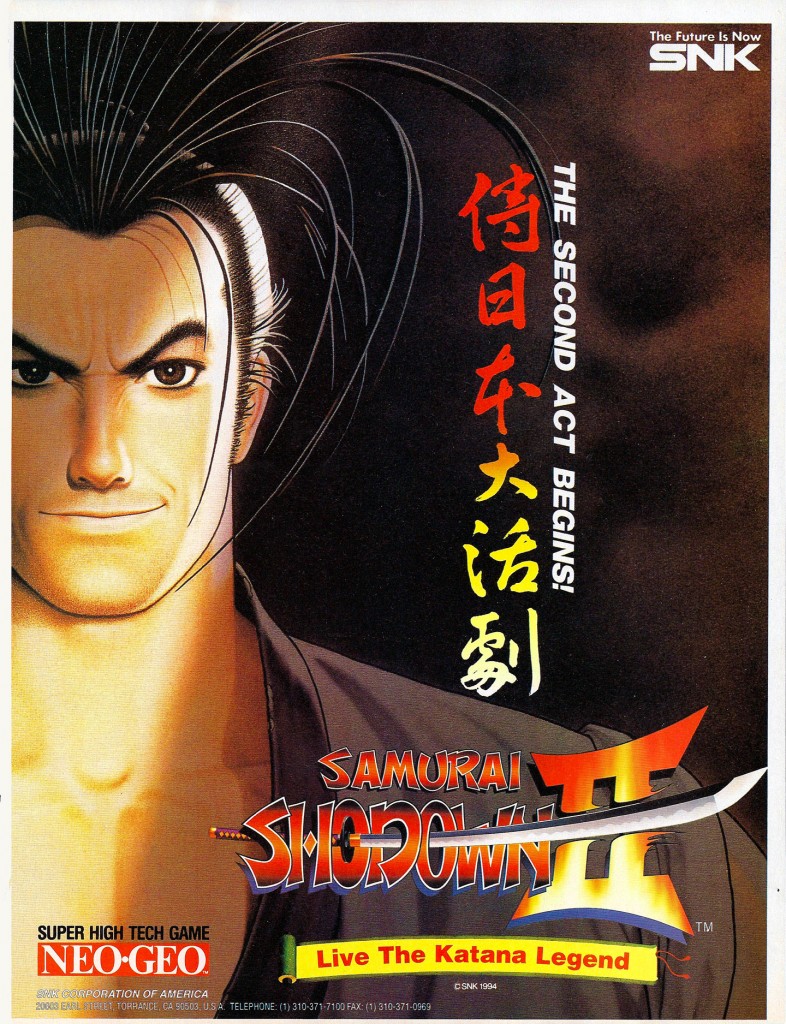 Samurai Shodown II is arguably one of the best games on the Neo Geo. SNK rebuilt the sequel from the ground up, including the cast and most of the key elements from the first game while adding several new characters and important features like the POW meter and the parry system. You can also get the game on Virtual Console, Xbox Live Arcade or as the PlayStation 2's Samurai Shodown Anthology set
Search for Samurai Shodown II on eBay
:Samurai Shodown, SNK, Video Game Ad of the Day
No comments for this entry yet...