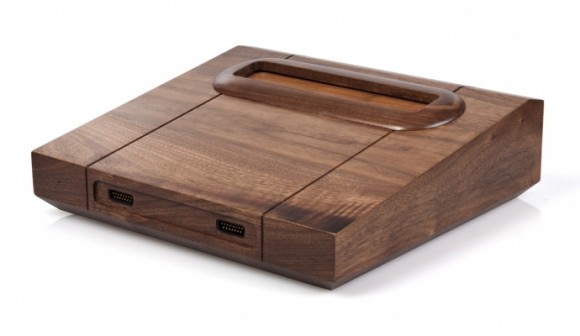 I was originally going to start this article off with a dirty joke about Neo Geo collectors, expensive items and erections, but I guess we should have some kind of standards.
Anyway, dirty jokes aside, high standards are exactly what led to the creation of this run of custom Neo Geos with wooden casing. A company called Analogue Interactive is making these new Neo Geos out of high quality materials, and packing in everything you'd want for SNK's beloved beast.

Although seemingly pricey at $US649 (the original RRP of the Neo Geo), Analogue Interactive's wooden system supports:
High quality wooden shell made from hand selected 100% Walnut and sealed with six layers of high quality lacquer
Unibios 3.0, so you can use both MVS and AES carts
RGB Scart output, for the best quality picture
Other outputs, including component, s-video and composite
True stereo sound
Controller ports compatible with all kinds of Neo Geo controllers and custom joysticks
Brand new rechargeable battery to save your high scores
Multivoltage power supply for worldwide use
The first shipment of these sold out quickly, but Analogue Interactive is taking orders for the second shipment. If you want to know more, I recommend checking out GamePro's in-depth look at the system.