by Matt Keller on Jan.28, 2017, under Auction Watch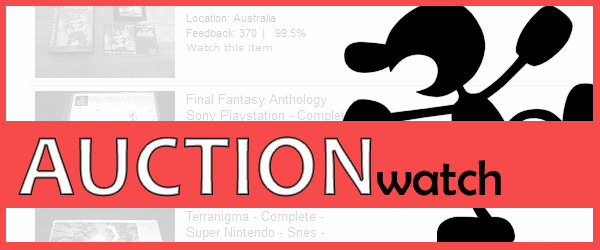 It has been a long time since we've done one of these posts, and I have not paid any attention to the market for video games older than the Wii in that space of time. However, I am not surprised by the sheer greed that is going on. We still target listings that are complete in box unless stated otherwise.
Shenmue II (NTSC-J) signed by Yu Suzuki
Fatal Fury 2 (PAL) (Mega Drive)
Pocky & Rocky (SNES)
Pocky & Rocky 2 (SNES)
The Pirates of Dark Water (Mega Drive)
Castlevania: The New Generation (Mega Drive)
Super Probotector: Alien Rebels (SNES)
Super Castlevania IV (SNES)
Sega Saturn (Australian PAL version)
Limited Edition Pink PlayStation 2 Slim (Australian PAL version)
:
Auction Watch
No comments for this entry yet...