by Matt Keller on Sep.27, 2014, under Auction Watch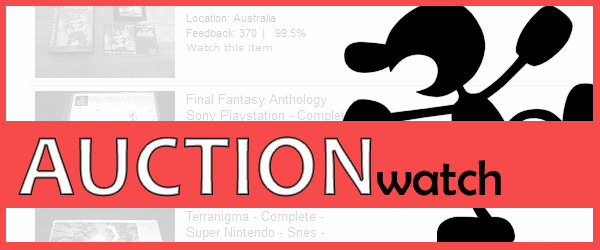 A lot of pre-Atari consoles up this week! Don't feed the vultures – look for value in your retro gaming purchases.
Videomaster Olympic Home TV Game
Telesport 7704
Sheen M-1200 Microprocessor Programmable TV Game
Game Boy Player
NES Control Deck
NES Top Loader (3-in-1 cart version)
– Sans 3-in-1 cart, amusingly.
NES Control Deck w/ 5 games
Star Wars: Shadows of the Empire (Nintendo 64)
Pilotwings 64 (Nintendo 64)
Mario Party (Nintendo 64)
Soundic Victory MPT-02 Home TV Programmer
– complete but faulty
Sheen TVG-201
Soundic Sports Video TV Game Console
:
Auction Watch
No comments for this entry yet...