by Matt Keller on Sep.27, 2014, under Video Game Ad of the Day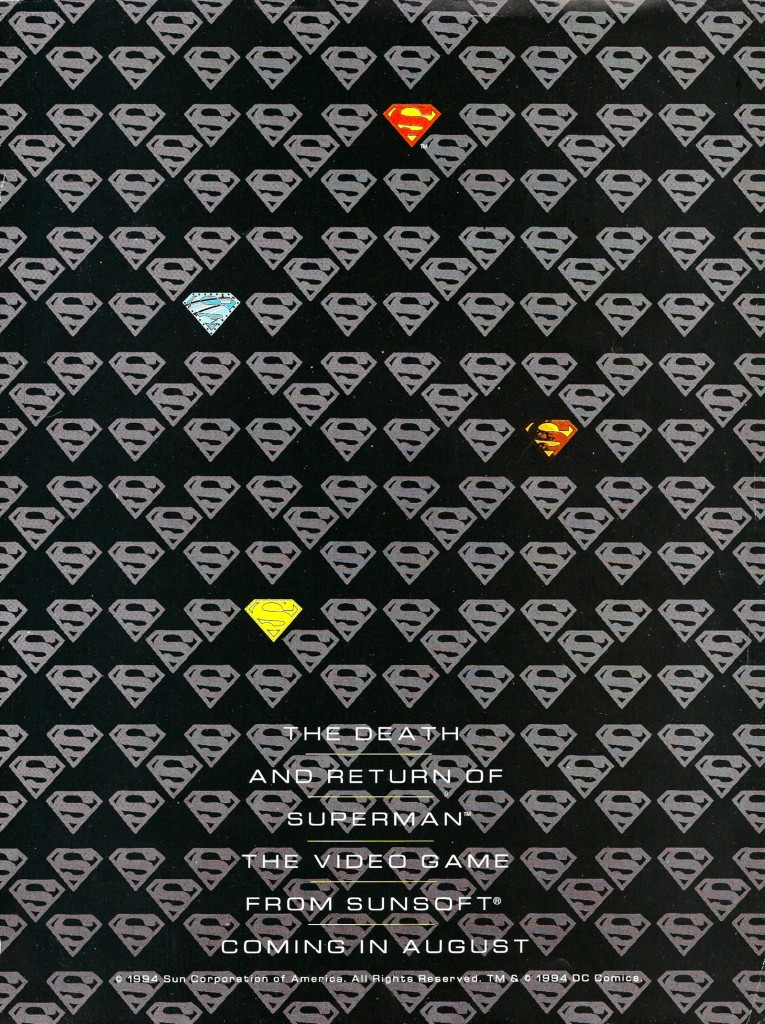 The Death and Return of Superman was a major comic book event in 1992, the mass media success of which could be construed as the catalyst for the bursting of the speculative comic book bubble. Sunsoft teamed up with Blizzard in 1994 to produce a video game based on the arc. It's a pretty straightforward beat 'em up, but it's arguably one of the best Superman games ever made, by virtue of not totally sucking. Due to a relatively small print run and a release a year after the SNES version, the Mega Drive version can fetch a pretty penny.
:Blizzard Entertainment, Sunsoft, Superman, Video Game Ad of the Day
No comments for this entry yet...