by Matt Keller on Aug.02, 2014, under Auction Watch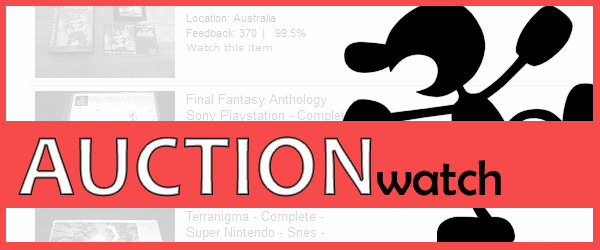 Kind of a crappy week.
Paper Mario (N64)
– More N64 auction idiocy.
Daze Before Christmas (Mega Drive)
Sega Saturn
– Apparently new in box.
HES 4 Pak All Action (Master System)
WarCraft Battle Chest
– This is the original release
Shining Force II (Mega Drive)
Special Pikachu Edition Game Boy Color
Landstalker: The Treasures of King Nole (Mega Drive)
:
Auction Watch
No comments for this entry yet...