by Matt Keller on Jul.18, 2011, under Video Game Ad of the Day
Who doesn't want an array of multi-coloured systems? Sane people, probably.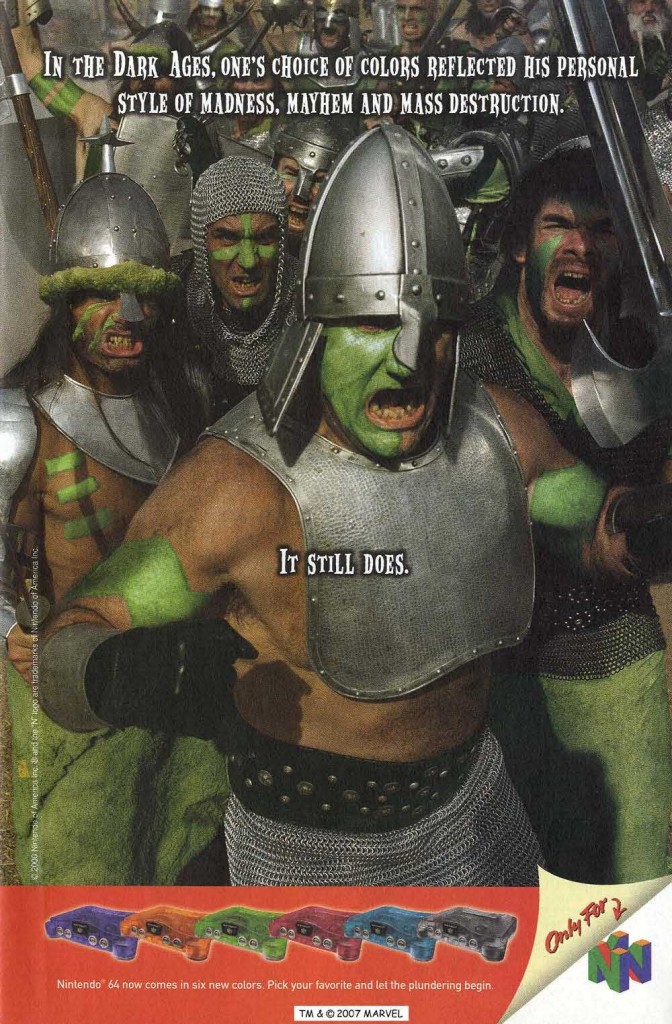 Nintendo released a bunch of coloured Nintendo 64s in 1999-2000 to boost flagging sales of the system. These systems had transparent casing and could be bought in one of six colours – purple, orange, green, red, blue or grey. They weren't released in particularly big numbers in Australia, so expect to pay through the nose for one.
Search for Nintendo 64 systems on eBay
:Nintendo 64, Video Game Ad of the Day
No comments for this entry yet...