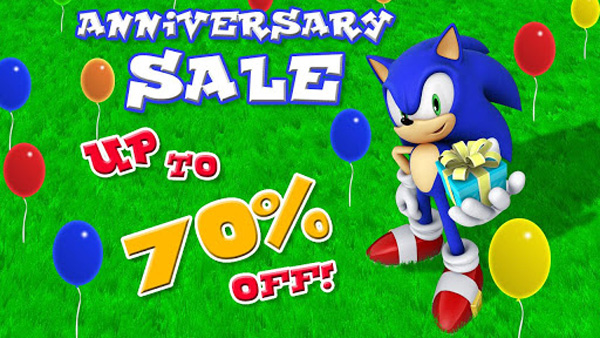 It seems to be a week of Sonic specials! You can nab a bunch of Sonic (and some other Sega titles) on Xbox Live live on the cheap at the moment, and now you can get you fill of cheap Sonic games on iOS and Android too.
Various Sonic games are AU$0.99 on the App Store and AU$1.08 on the Google Play Store – titles include Sonic the Hedgehog, Sonic the Hedgehog 2, Sonic CD, Sonic Spinball, Sonic the Hedgehog 4: Episode I, Sonic the Hedghog 4: Episode II, Sonic & SEGA All-Stars Racing, and more. It even looks like some other Sega titles are available for cheap too, but they might always be that price.
So, why all the Sonic specials? Sonic is 22 on June 23. Thanks Sonic, now I feel old.