by Matt Keller on Dec.28, 2012, under Video Game Ad of the Day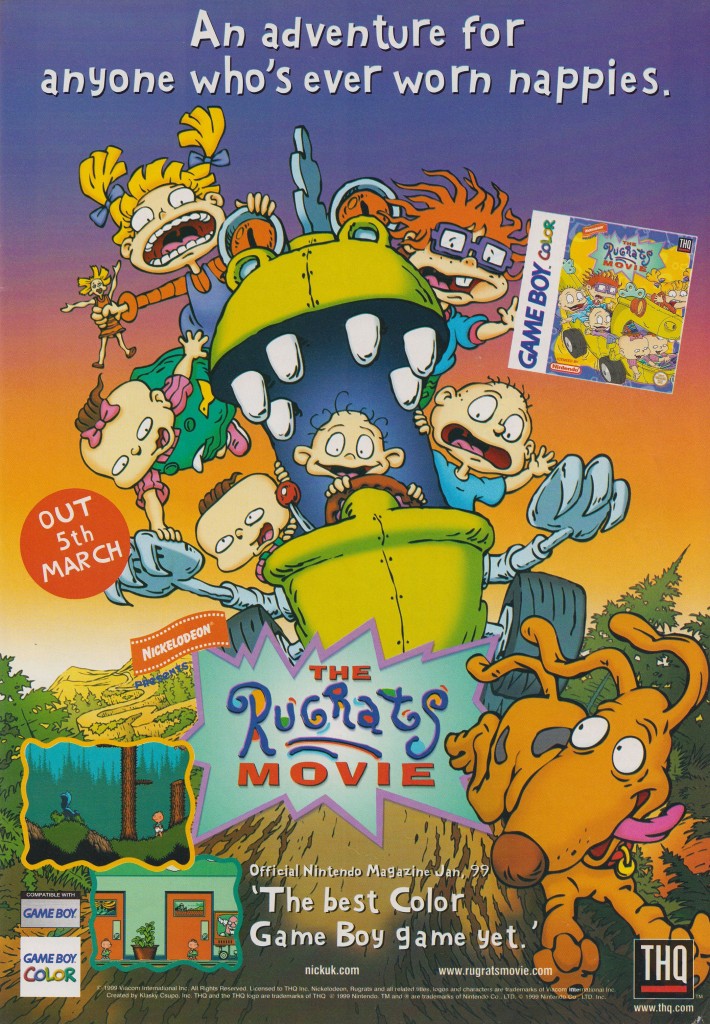 Rugrats was one of the great animated shows of the 1990s. The Rugrats Movie, on the other hand, is part of the show's second run, with the pointless addition of Tommy's baby brother Dil and other assorted characters, and a distinct loss of charm. The video games are terrible, as one would expect.
:Rugrats, Software Creations, THQ, Video Game Ad of the Day
No comments for this entry yet...