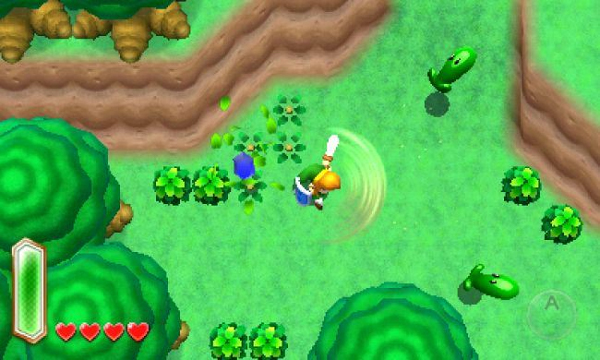 During the latest Nintendo Direct, Nintendo announced that they are making a new The Legend of Zelda game for Nintendo 3DS and it is set in the same game world as A Link to the Past. The game currently has no English title, but is generally being referred to as 'The Legend of Zelda: A Link to the Past 2' – which is in line with the games Japanese title The Legend of Zelda: Kamigami no Triforce 2.
Reggie Fils-Aime said, during the presentation, that the new Zelda game features an original storyline, entirely new dungeons, and uses the system's 3D capabilities to bring height and volume to the flat 2D world of A Link to the Past. 'A Link to the Past 2' also gives Link the ability to turn into a drawing to move along walls – enabling exploration of the world from a different perspective and access to new areas to solve puzzles.

We can expect to see 'The Legend of Zelda: A Link to the Past 2' this holiday season. However, if your feeling as keen as I am, you can check out the 3D video available on the Nintendo 3DS eShop and/or the gameplay video below that showcases a dungeon and boss battle.