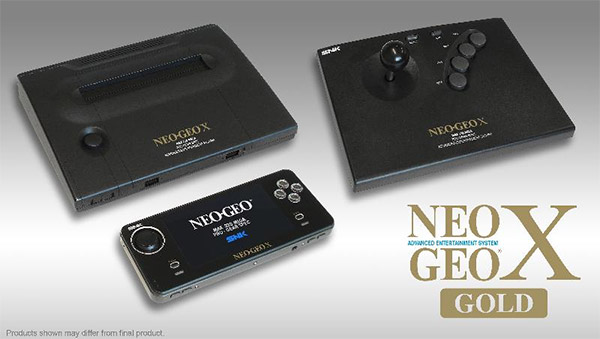 The Neo Geo X Gold Limited Edition is actually limited as it turns out, and if you want one, you'll need to get in before the end of April, when the manufacturer expects the stock to be exhausted. The standard Neo Geo X Gold system will continue to be sold beyond this point.
Speaking with Eurogamer, representatives from Tommo stated "The NeoGeo X Gold System Limited Edition Collection Series that includes Ninja Masters, was always planned to be a limited edition product. We are currently manufacturing our final run of this Limited Edition Collection Series and our distributors worldwide expect to have the final stock in April. Given the popularity of the NeoGeo X format, we don't expect this stock to last long."
Apparently there are meant to be some announcements concerning more games and software updates for the console soon.