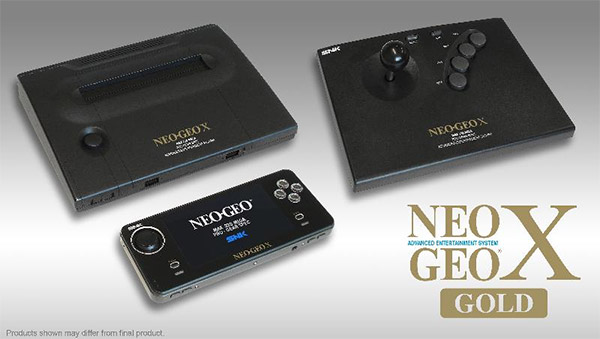 The Tommo/Blaze developed and SNK-approved NEOGEO X Gold Limited Edition handheld is now available for purchase in North America and Europe.
For $US199.99 or £175/€199, you get the NEOGEO X handheld, a HDMI enabled docking station, an arcade stick modelled on the original AES sticks, 20 preloaded games an a Ninja Masters game card.
The jury is still out on whether the system is a worthwhile investment, however.