by Matt Keller on Jun.23, 2011, under Video Game Ad of the Day
Today marks 20 years since Sonic the Hedgehog was released.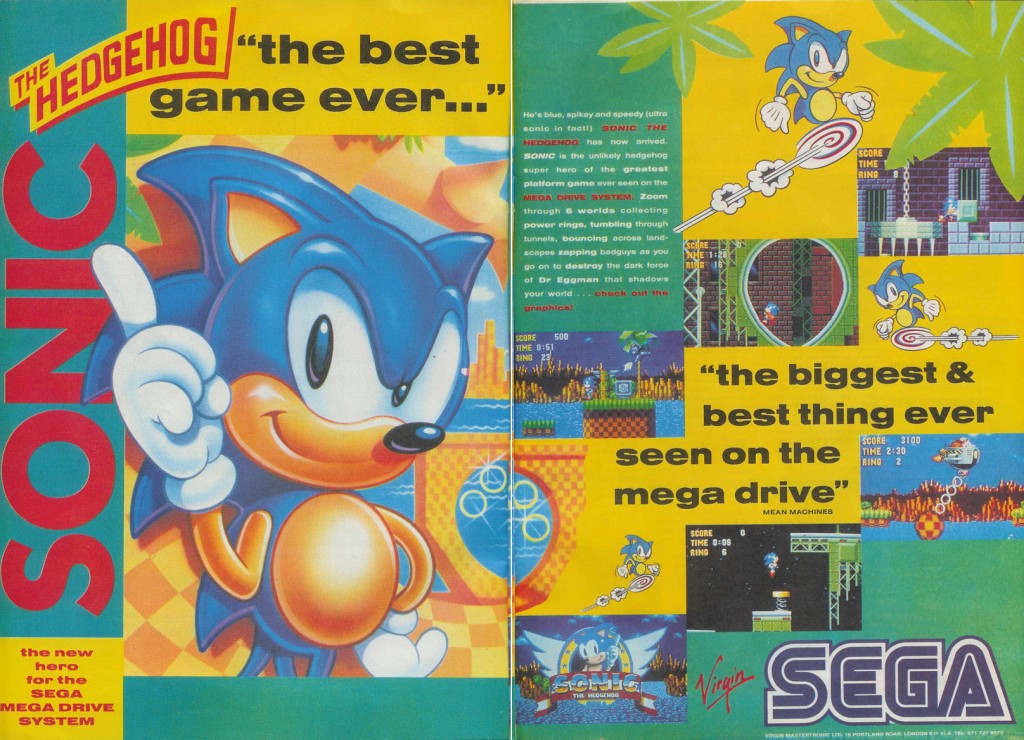 Sonic the Hedgehog was the game which changed Sega's fortunes in America. The bold decision to package the machine's killer app with the console led to unprecedented sales and a massive market share. This ad comes from the UK – if you look closely, you will see that Sega distribution was still being handled by Virgin Mastertronic at this time.
Search for Sonic the Hedgehog on eBay
:game ads, Sonic the Hedgehog, Video Game Ad of the Day
No comments for this entry yet...