by Matt Keller on Sep.01, 2012, under Video Game Ad of the Day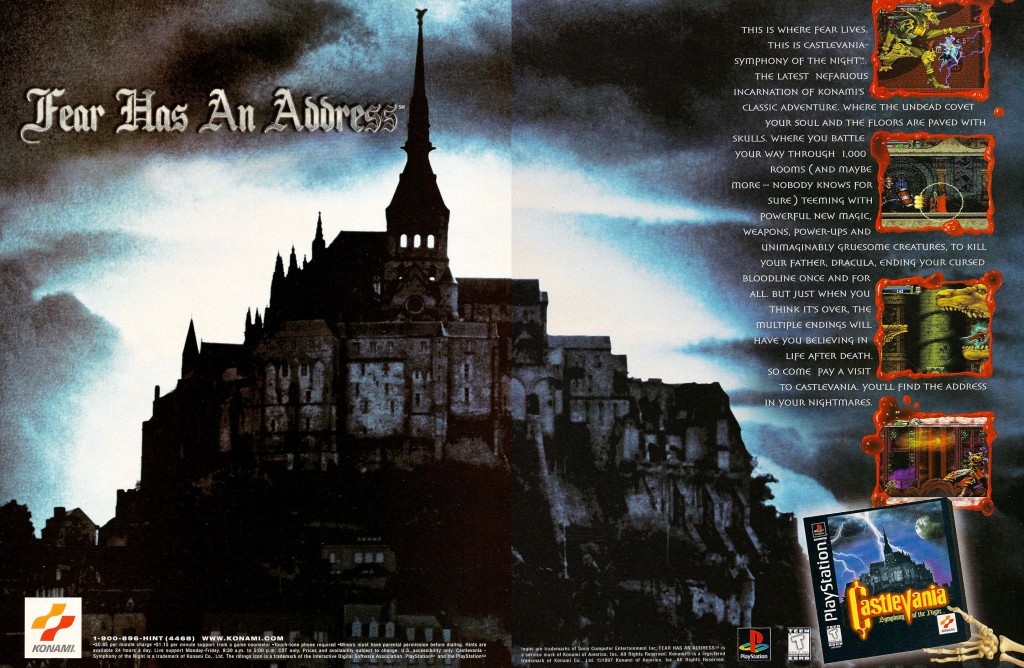 Castlevania: Symphony of the Night marks the start of a dramatic shift in the series, moving away from pure action toward a more exploration based gameplay with light RPG elements – the so-called "Metroidvania". Finding a PAL copy of the game is an expensive endeavour due to high demand.
:Castlevania, Konami, Konami Computer Entertainment Tokyo, Video Game Ad of the Day
No comments for this entry yet...