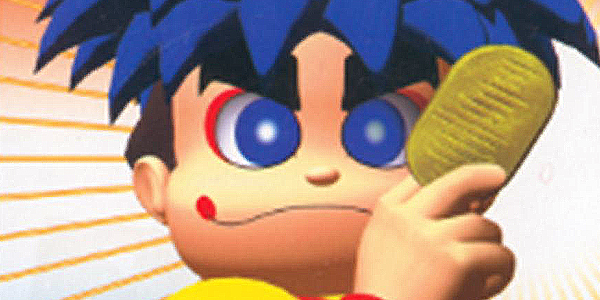 Mystical Ninja Starring Goemon, an action adventure game (often likened to The Legend of Zelda series) released in 1998 for the Game Boy, is set for release on Nintendo's European and Australian 3DS Virtual Console services.
Originally released as Ganbare Goemon: Kurofune Tō no Nazo (Go Goemon: Mystery of the Black Ship Gang) in Japan, the title's gameplay is reminiscent of the Japanese only Ganbare Goemon 3: Shishijūrokubē no Karakuri Manji Gatame for the Super Famicom – including RPG elements, puzzle-solving and a top-down perspective of the action. Mystical Ninja Starring Goemon features three payable characters – Geomon, Sasuke and Ebisumaru, all tasked with rescuing fellow ninja Yae from the Black Ship Gang who kidnapped her.
Mystical Ninja Starring Goemon is available 16 August for £2.70 / €3.00 in Europe and most likely $4.50 for Australia.
Source: Nintendo of Europe