by Matt Keller on May.30, 2012, under Video Game Ad of the Day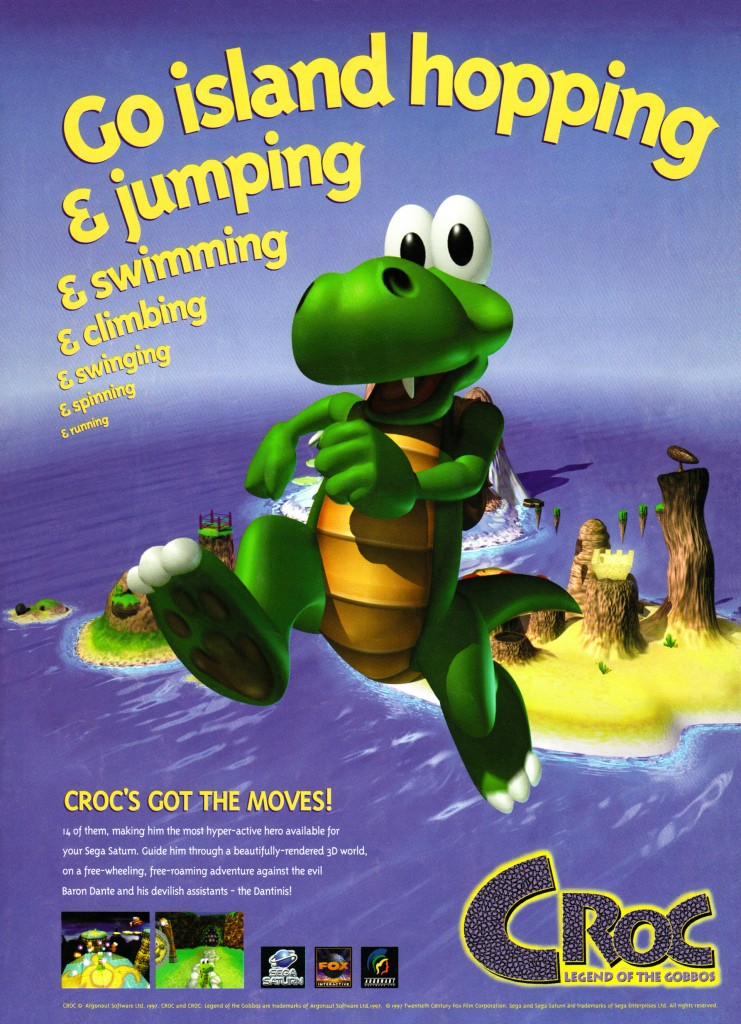 Croc: Legend of the Gobbos was a 3D platformer that drew heavy influence from the likes of Super Mario 64. While not particularly remarkable compared to what was being offered on the Nintendo 64, Croc struck a cord with the PlayStation audience, selling more than 4 million copies.
:Argonaut Games, Croc, Fox Interactive, Video Game Ad of the Day
No comments for this entry yet...