by Matt Keller on May.26, 2012, under Video Game Ad of the Day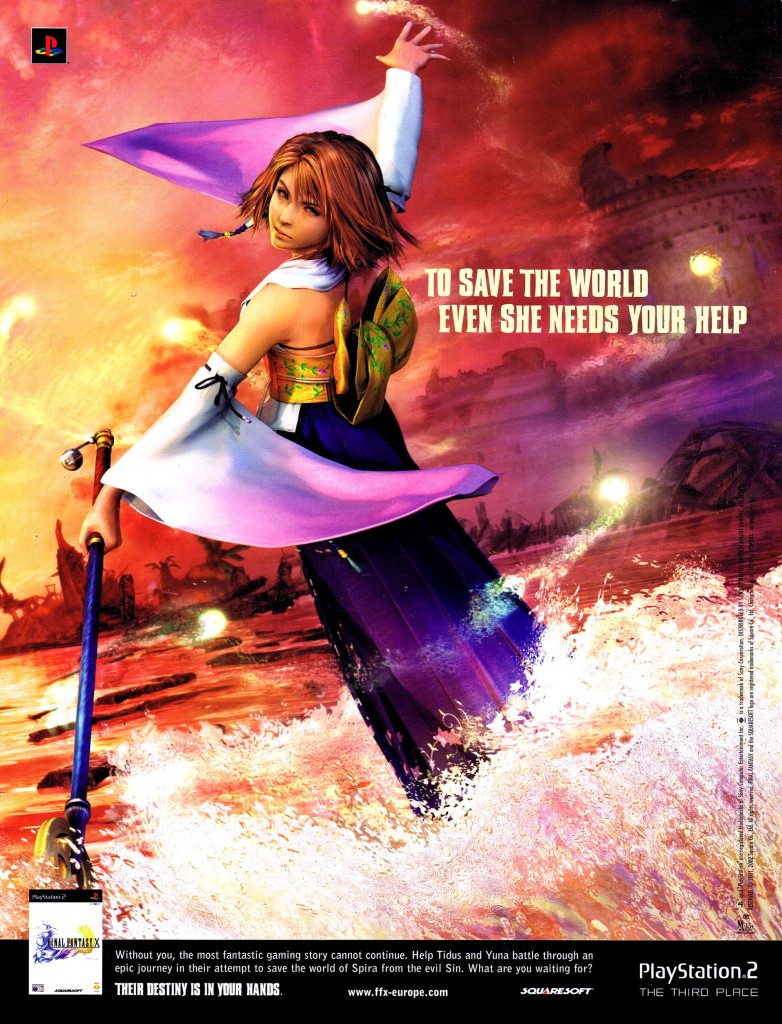 Final Fantasy X was one of the biggest games of the PlayStation 2's 2001 line up in Japan and North America, though European and Australian fans had to wait until mid 2002 to get their hands on it. A HD re-release is currently planned for the PlayStation 3 and Vita, but probably won't be out any time soon.
:Final Fantasy, Square-Enix, Squaresoft, Video Game Ad of the Day
No comments for this entry yet...