by Matt Keller on Apr.01, 2012, under Video Game Ad of the Day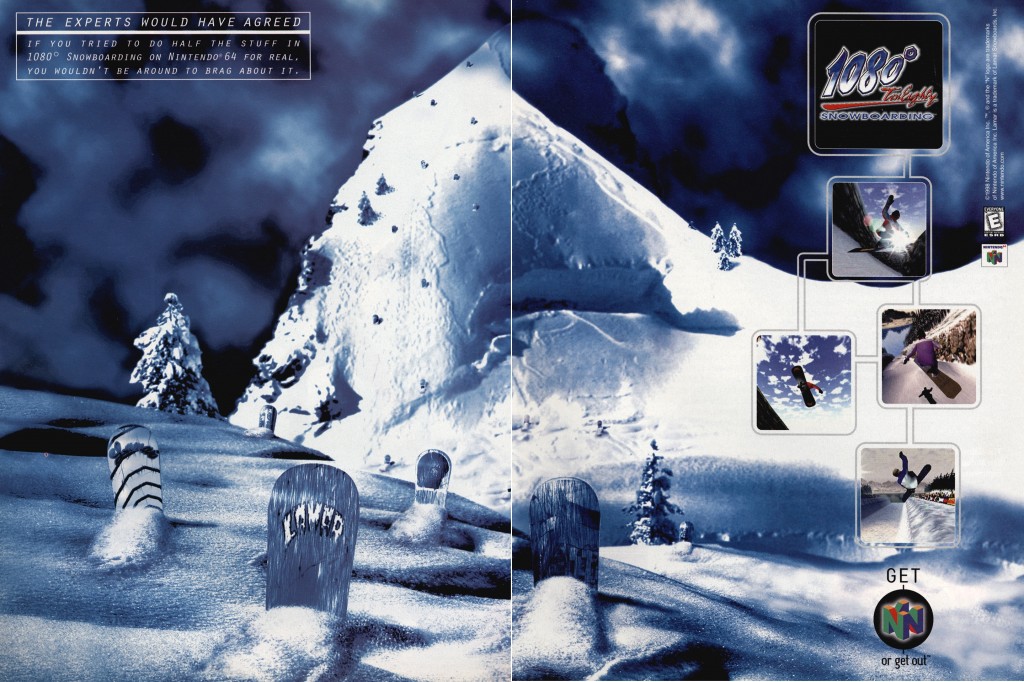 1080 Snowboarding is the first snowboarding game developed by Nintendo. It was handled by members of the Wave Race 64 team. It has a pretty cool Trick Mode, though said tricks are quite difficult to execute compared to games like SSX.
:1080 Snowboarding, Nintendo, Video Game Ad of the Day
No comments for this entry yet...