by Matt Keller on May.19, 2011, under Video Game Ad of the Day
The first of many ads we'll feature on this game, given its heavy marketing campaign;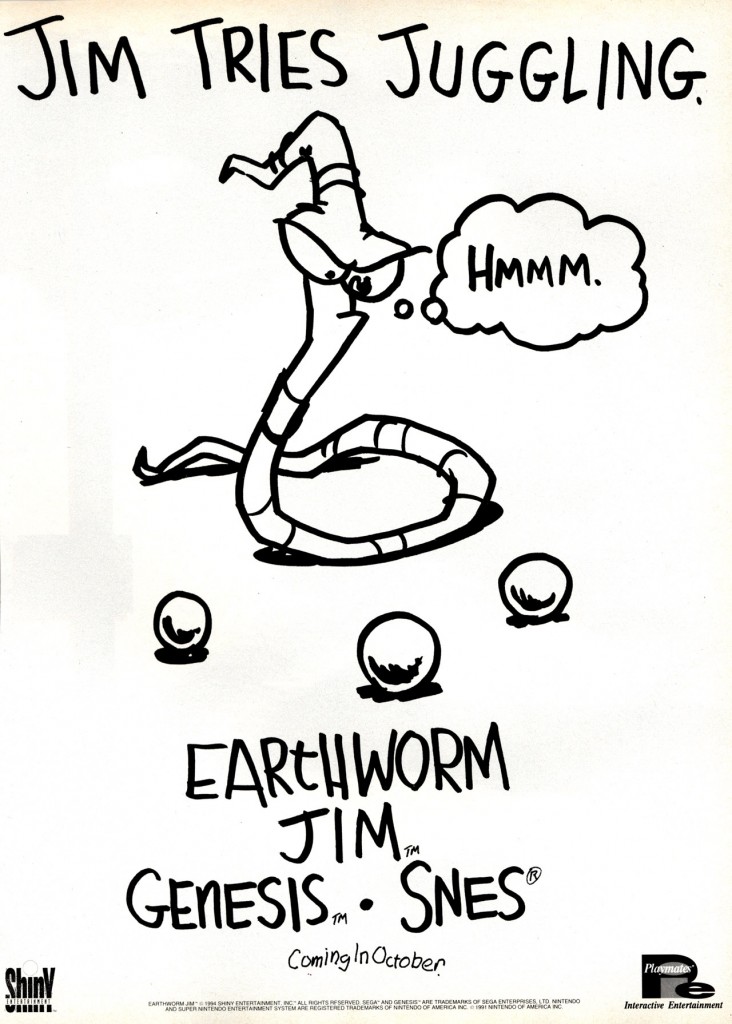 Click on the image for the full size ad
Earthworm Jim was the first game developed by Shiny Entertainment, which was formed after David Perry and a number of other talented individuals struck out from Virgin Interactive onto their own. Perry was the driving force behind several bigs hits at Virgin, most notably Disney's Aladdin for the Mega Drive. This advertisement originates from the US, but I believe it was used across the world.
:Earthworm Jim, game ads, Video Game Ad of the Day
No comments for this entry yet...