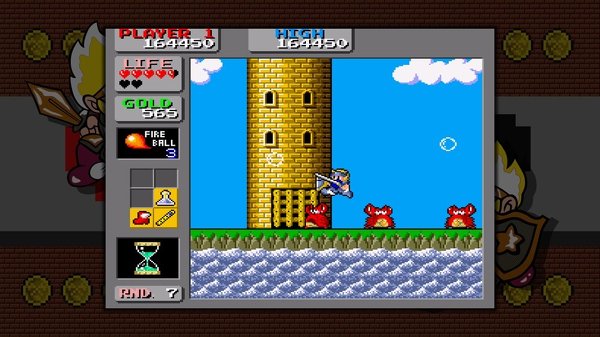 Remember the Sega Vintage Collection on Xbox Live Arcade? It's been a while, hasn't it? Well, they're relaunching it, starting with Monster World Collection, a three in one collection that includes Wonder Boy in Monster Land, Wonder Boy in Monster World and the previously Japan-only Monster World IV.
On top of that, the collection is being done by Japanese studio M2, a developer known for producing painstakingly accurate ports of old games to new systems. For those unfamiliar with M2, they were responsible for a lot of the emulation technology behind Virtual Console, and produced the lion's share of the second half of the Sega Ages 2500 collection – which included Monster World Collection (but that version had Wonder Boy III: The Dragon's Trap, which is not in this collection – Oh Sega!?!).
The collection is launching on April 25th, and will boast a few neat little extras.
With Sega acknowledging that Wonder Boy exists, could a revival happen in the future?