by Matt Keller on Mar.10, 2012, under Video Game Ad of the Day
Get your ass to Algol.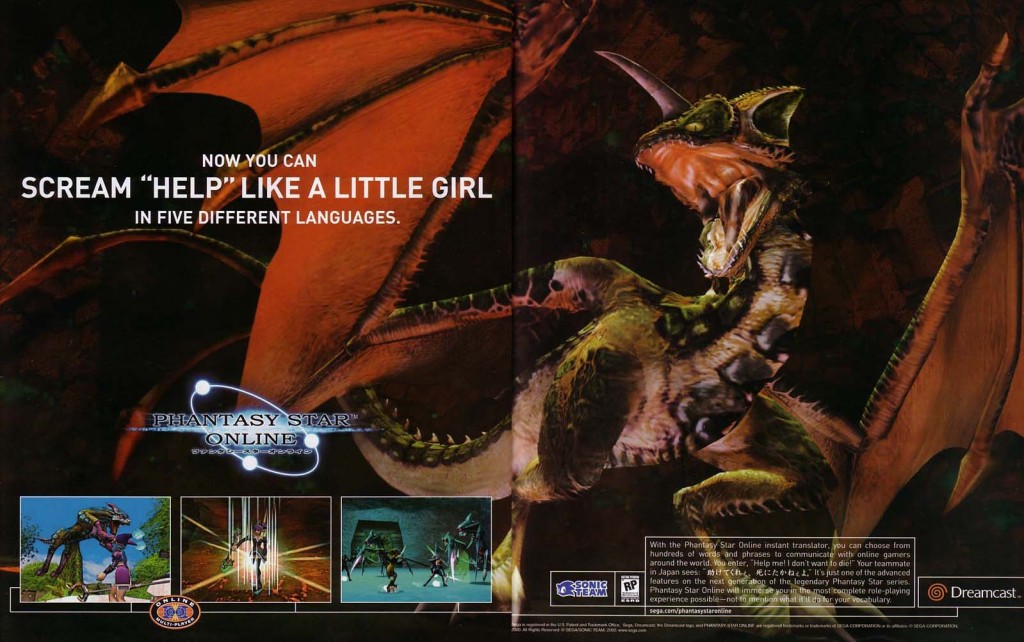 Phantasy Star Online is remembered for being one of the best early online RPG experiences on consoles, and was one of the most popular games on the Dreamcast. So popular in fact, that it was ported to three other platforms and has formed the basis for every Phantasy Star release since, much to the chagrin of fans of the six games in the series that predate PSO.
:Phantasy Star, Sega, Sonic Team, Video Game Ad of the Day
No comments for this entry yet...