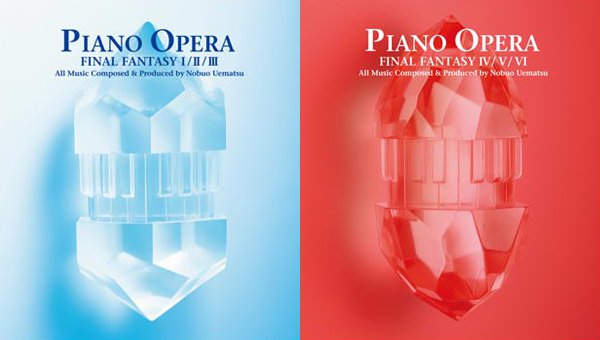 Final Fantasy's 25th anniversary will occur in December, if I am not mistaken, and Square Enix is intending on making the most of the celebration throughout the year.
The first thing they've announced is a pair of piano opera CDs – in other words, piano orchestrations of classic tracks from the Final Fantasy series.
The first CD, PIANO OPERA FINAL FANTASY I/II/III released today in Japan. It features 13 tracks from the first three games in the series and will set you back 2800 yen. The second CD PIANO OPERA FINAL FANTASY IV/V/VI will be out on May 16. You can buy the first CD here.