by Matt Keller on Feb.18, 2012, under Video Game Ad of the Day
Throwing snowballs at turkeys: the video game.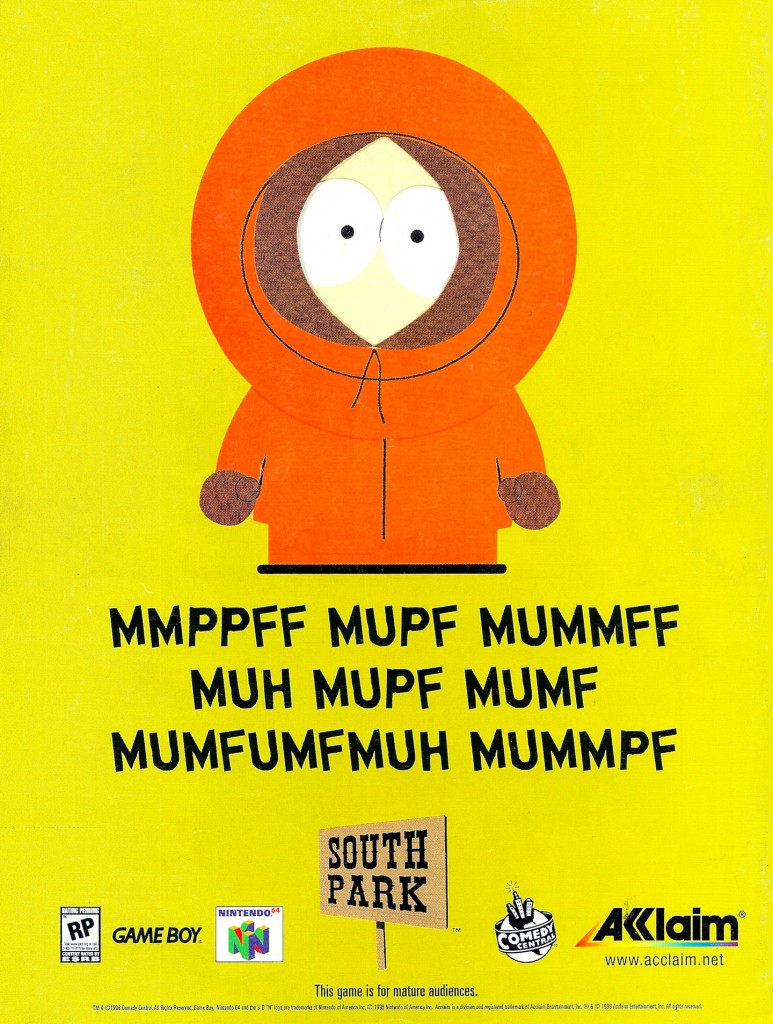 South Park for the Nintendo 64, PlayStation and PC was the first game based on the now long running animated comedy. Acclaim picked up the license and had Iguana Entertainment churn out a quickie first person shooter. The result was not pretty – and it's actually the best one Acclaim published. After Acclaim's third abysmal South Park game (South Park Rally), series creators Matt Parker and Trey Stone refused to license the video game rights to the series for almost 10 years.
:Acclaim Entertainment, Iguana Entertainment, South Park, Video Game Ad of the Day
No comments for this entry yet...