by Matt Keller on Jan.19, 2012, under Video Game Ad of the Day
A mainstay during a misspent youth.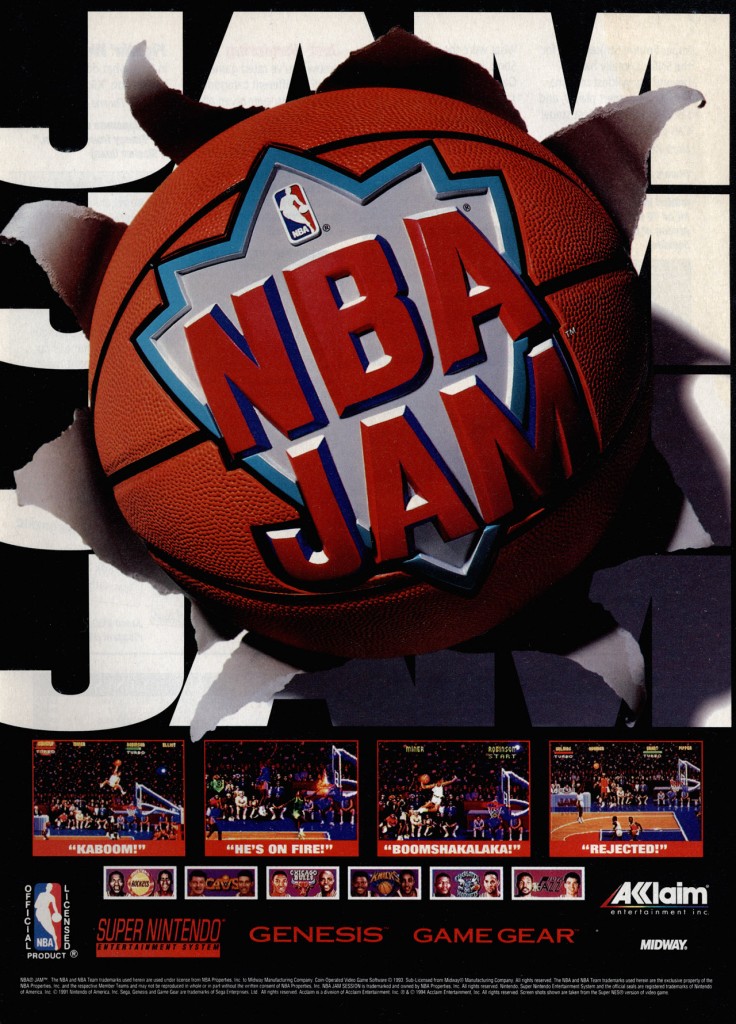 NBA Jam was a case of the right game at the right time. The popularity of basketball was at its peak and NBA Jam let you play as your favourite players (except the then temporarily retired Michael Jordan) and do all kinds of reality breaking dunks and lay ups. This ad is for the home release, which was wildly successful.
:Acclaim Entertainment, Iguana Entertainment, Midway, NBA Jam, Video Game Ad of the Day
No comments for this entry yet...