by Matt Keller on Jan.11, 2012, under Video Game Ad of the Day
Splat!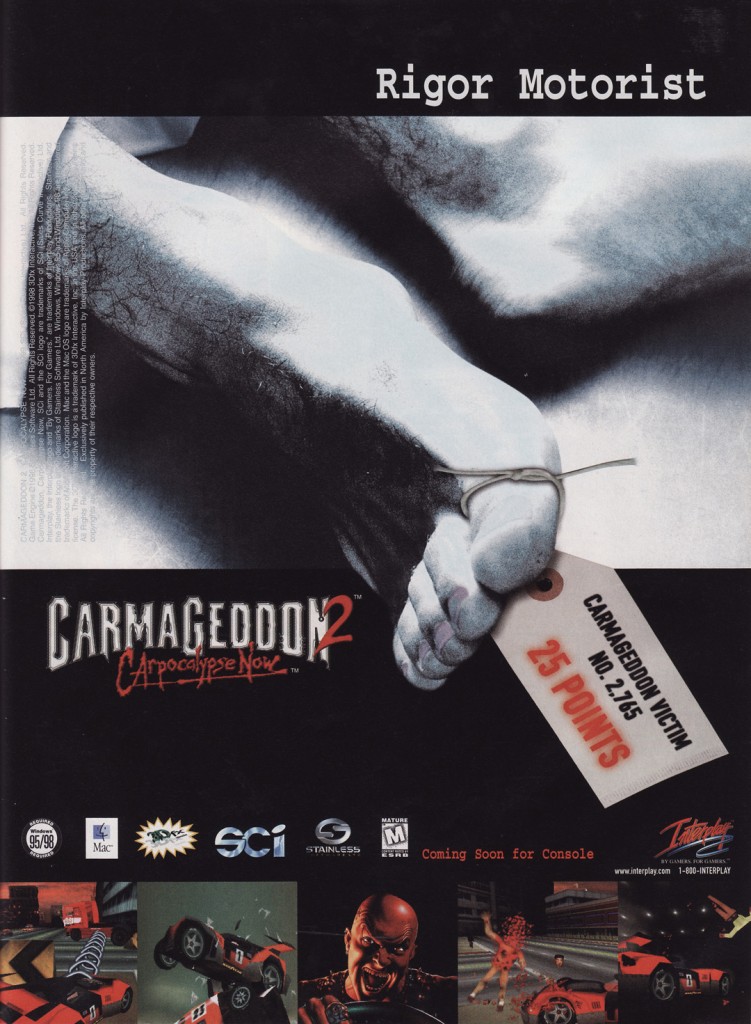 Carmageddon II: Carpocalypse now takes the pedestrian splattering and car smashing action of the original game, and rocks up the volume. It hasn't aged particularly well due to the low polygon pedestrian models, but it's still a heck of a lot of fun to play.
:SCi, Stainless Software, Video Game Ad of the Day
No comments for this entry yet...