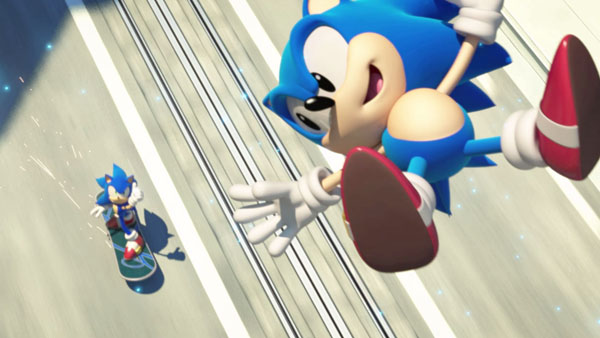 In the latest issue of the Official Nintendo Magazine (the UK one, meaning you'll see it recycled in our ONM months later), Takashi Iizuka, the producer on the upcoming Sonic Generations discusses how he believes it is difficult to please the Sonic fans who grew up with the original Mega Drive games.
"Our team are always trying to present new gameplay innovations so it's hard to please fans who like the gameplay from the older games," he says. "However, we have included the older gameplay as part of Sonic's 20th Anniversary, so we think the fans of the older games will enjoy it [Generations] as well. We are also looking into continuing the Sonic 4 series which was released on WiiWare, and we'll keep developing titles so more fans will enjoy the games."
We're not really that hard to please – just remember that the series is more about momentum based platforming, not pure speed.